I love the touch well-done flowers can add to any event, but especially a wedding. Your flowers can add a pop of color in a nuetral-toned wedding. They can coordinate with smiliar shades of your favorite color that's been sprinkled throughout your decor. They can be simple and understated or as grandiose as your budget will allow. Here are some of my favorites:
Bouquet via The Wedding Reformer
Source Unknown
Bouquet via The French Bouquet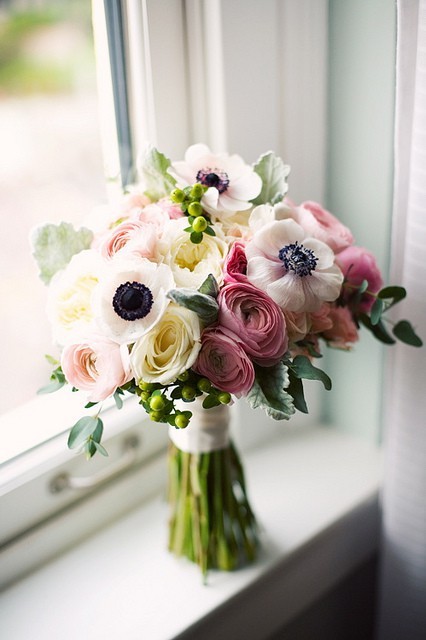 Bouquet via Bouquet Wedding Flower
Bouquet via Beautiful Weddings
Bouquet via Martha Stewart Weddings
Source Unknown
Or you could even go this route: no flowers involved! This last bouquet is made out of vintage brooches. Gorgeous!