It's the moment that y'all have been waiting for…I'm here to announce the winner of the Canon T3 with 18-55 Lens! Are you as excited as I am?!?
Before I get to that though, I have two points of business that I'd like to discuss. First, I just want to take a second to thank all of the other amazing blogs that teamed up with me to make this amazing giveaway happen. Please take a moment to thank each of them!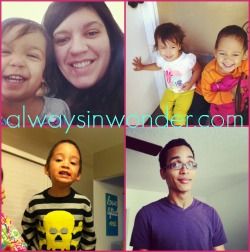 Second, the same group of blogs are teaming up again for another giveaway in November. Curious to what we're giving away?
It starts with i and ends with Pad…no more hints! Make sure to stick around our blogs and Facebook pages so that you don't miss more information as the giveaway draws closer.
Now for what you really want to know! The lucky winner of the Canon T3 with 18-55 Lens is…
*** Comment #16,996: Joan Hayes ***
Congratulations Joan! We are getting Joan her camera right away!