Hi Sweet Rose Studio readers! My name is Shannon and I blog over at Madigan Made.   I love sharing ideas for simple craft projects and easy home décor ideas with my readers.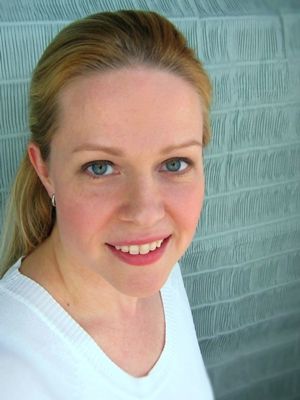 I'm so excited to participate in Katie's Holiday Handmade Series! Do you know anyone (like my husband) who is a sports fan? Well, today I want to share with you a quick craft project that would make a great gift for your favorite sports fanatic!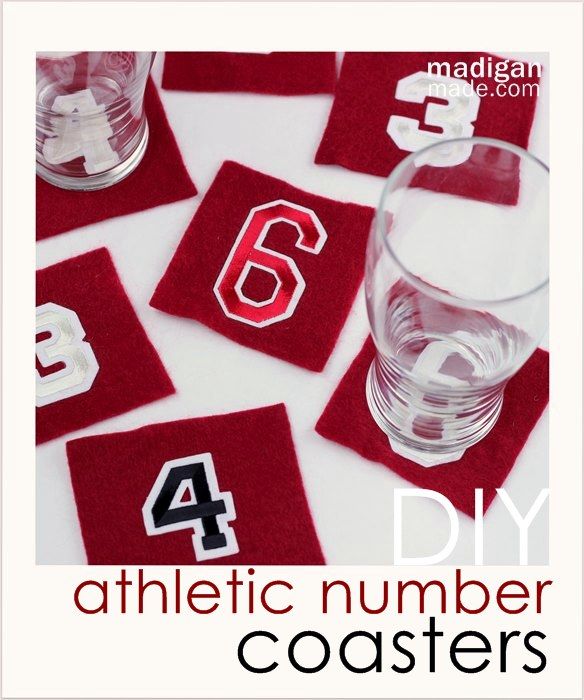 These coasters are so easy to make, I'm not even sure you'd need a tutorial. But just in case you had any questions, let me review how I made them… Supplies needed:
Felt
A way to cut the felt (scissors, rotary cutter, die cut device, etc.)
Iron-on numbers
Iron
Ironing cloth
Directions: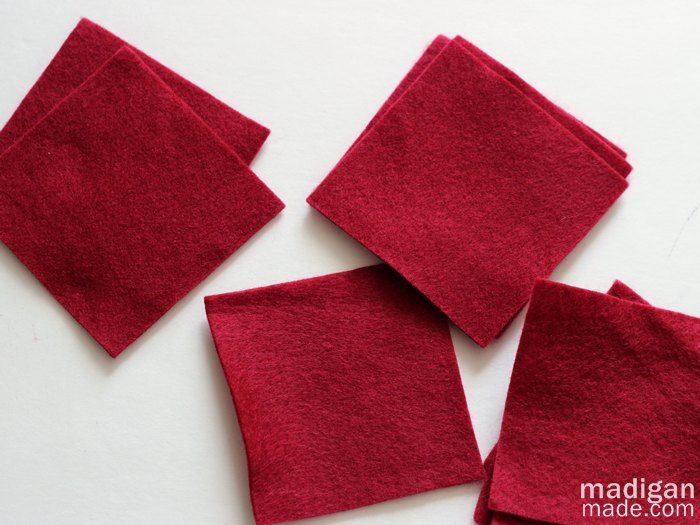 To make the coasters, I cut out squares from the fabric that were about 4" wide x 4" long. I used an old Sizzix die cut device that would cut through the felt and made a (mostly) square shape. If you did not have one of these, a simple rotary cutter and cutting mat or just scissors would work, too.
I followed the directions on package for the letters to iron them onto the felt. I set the iron to cotton setting and warmed up the felt a little. Then, I placed the letter onto the felt and used an ironing cloth over the letter and pressed the letter for about 25 seconds.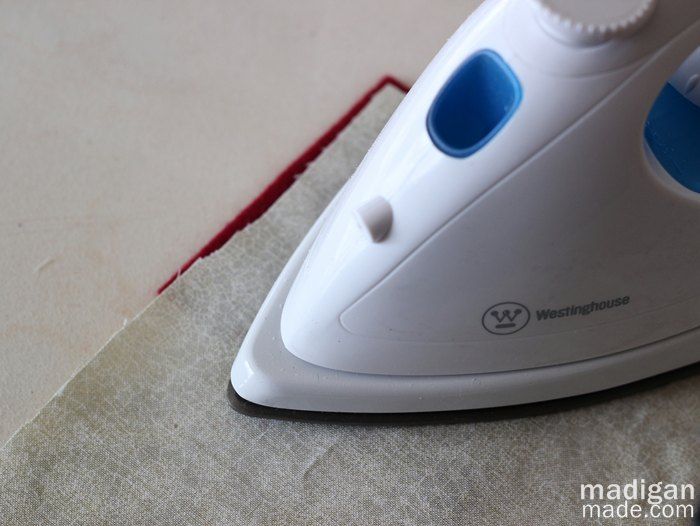 I flipped the coaster over and pressed other side in the same manner. Then, I allowed the fabric to cool before handling. Repeat that process to make as many coasters as your little heart desires!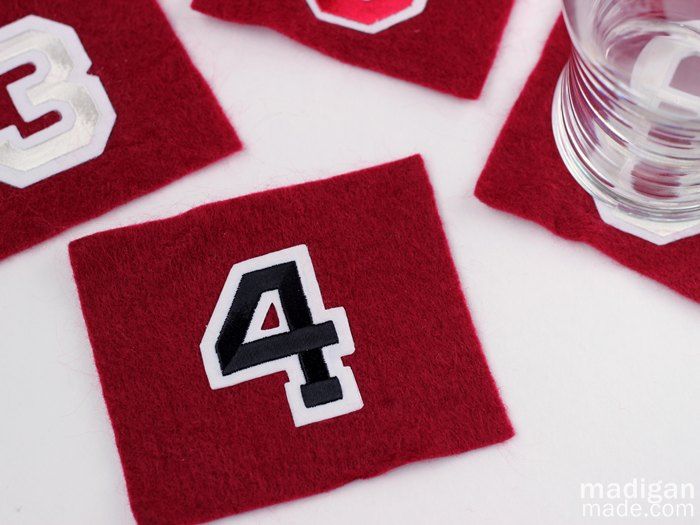 Yep, I told you it was that easy! I picked up all of my iron-on numbers on a clearance table from craft and dollar stores. That is why you see so many repeat numbers. Haha! What is great about this project is that you could customize the colors to your favorite team or your room's décor. You also could pick the jersey numbers of some of your favorite players and create a set of coasters that correspond. These coasters would be so cute wrapped with a set of team-related glass mugs… a great gift for any sports fan!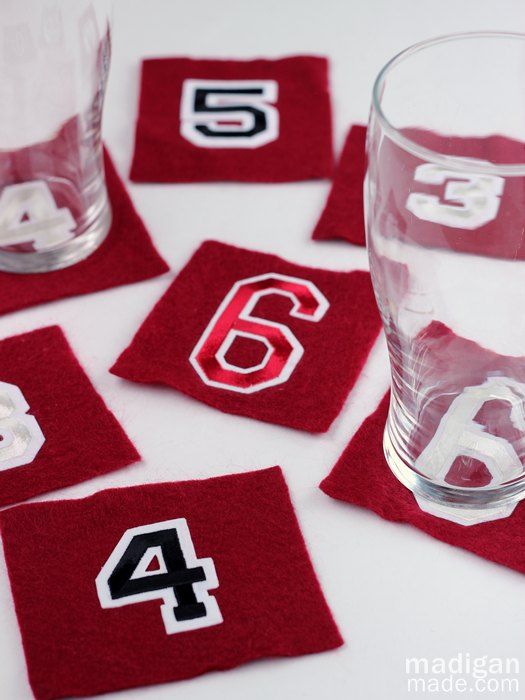 If you like easy craft projects like this one, be sure to visit me at Madigan Made!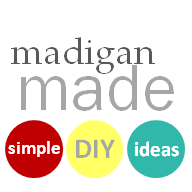 I'm a big believer that creativity can be THAT simple… let me show you! You can find me over at my blog, Madigan Made, and follow me on Facebook, Twitter, Google+ or Pinterest, too.
***
I am SO honored for Shannon to have been here today to share this awesome project!
Pin It